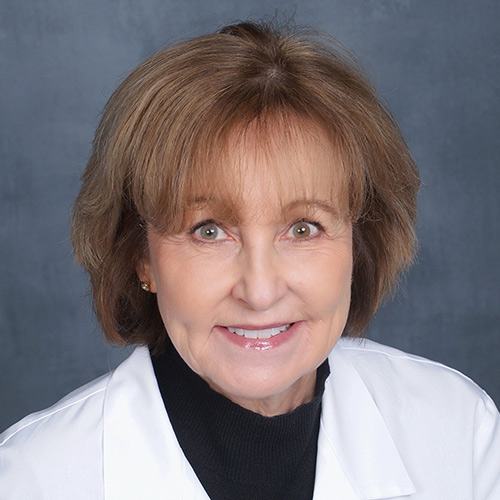 Advanced Nurse Practitioner, former critical care nurse manager, ACLS certified, licensed by the State Board of Nursing and the Iowa legislature 
Elaine supervises the RNs and CMAs at Harlan and Steinhoff Dermatology Group. She obtained her RN nursing degree in 1978 and rose to nurse manager of a critical care unit at Iowa Methodist Medical Center. In 1992, she was approved by the Iowa Board of Nursing and established her sclerotherapy practice at Harlan and Steinhoff Dermatology Group with Dr. Harlan. Through Drake University in 2000, she completed her Master's degree training and was certified as an Advanced Nurse Practitioner and then went on to specialize as a Dermatology Nurse Practitioner. She has over eighteen years of training in dermatology with Dr. Harlan as well as extensive training in dermatology from courses and seminars around the USA.
Elaine Selden, ARNP, is trained to provide, under the protocols of the Dermatology Center, the management of acne, psoriasis, eczema, difficult warts, fungal infections of the skin, acute dermatitis, and first and second degree burns. For patients with itching and/or rash, she has extensive specialty training to diagnose and rule out fungal infections, scabies infections, and viral infections with microscope scrapings. She is highly capable and trained to rule out and recognize drug rashes, contact dermatitis, and sun allergies.