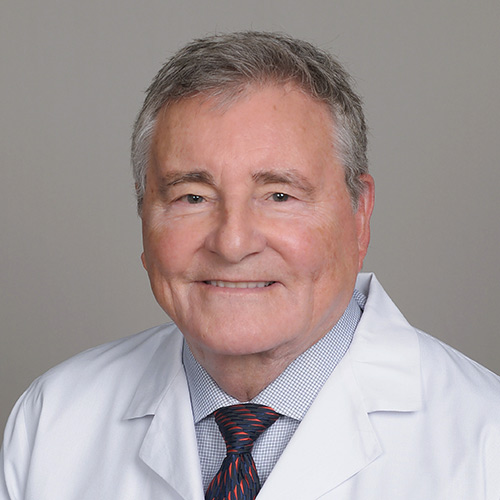 Practically all dermatologists are talented people gifted with special skills. Some rise through sheer breadth of experience and innovative successful practice to the level of a master dermatologist, and are emulated by other dermatologists. After over thirty years of practice, Steven Harlan, M.D., has become widely known in the central United States as Dr. H and is still producing innovations to advance his field.
Growing up in Des Moines, he first began thinking about the mechanics of a dermatology practice at age 14. His mentor, dermatologist Robert R. Schulze, M.D., was showing Steven how his private practice functioned, and how much fun dermatology was. Dr. Schulze was a family friend, Mayo Clinic trained dermatologist, and widely known in Des Moines as a superb clinical dermatologist. Dr.Schulze was exceptionally brilliant at creating a compounded dermatology lotion that would help his patients with a difficult problem. Dr. Schulze had trained at Mayo under giants in dermatology like Louis Brunsting, Hamilton Montgomery, Bob Kierland, and two young staff at Mayo named Harold Perry and Richard Winklemann. Dr. Schulze's father was a pharmacist who made up many compounds with the old fashioned mortar and pestel. With the knowledge of compounding from the traditions of the dermatology department at Mayo Clinic, and his father's influence, young Dr. Schulze became a master compounder of dermatology preparations. This also would later influence Steven.
At Drake University in pre-med, Steven distinguished himself with some unique academic performances in Microbiology. In Medical school he was the first to achieve a perfect score on the comprehensive laboratory final for Microbiology and was the 1977 recipient of the Walter Bierring Award for Microbiology as number one in his class at University of Iowa College of Medicine.
From 1980-1983, Dr Harlan was at Mayo Clinic Department of Dermatology, training under giants in dermatology like Roy S. (Nick) Rogers, Arnold Schroeter, and the now very seasoned teachers Harold Perry and Richard Winklemann. Mayo Clinic Department of Dermatology continued to have a strong culture for compounding and formulating lotions and preparations specifically tailored to the patient. At Mayo Clinic, Dr H distinguished himself as exceptionally capable in clinical dermatology and dermatopathology, and took this to his practice new practice in Des Moines.
In the early 1980s, Dr. H studied Mohs surgery in both Wisconsin and Louisiana with preceptors. Yearly he performed over 500 Mohs surgeries for complicated skin cancers, and qualified to sit for the Mohs surgery board exams in 1992.
Board certified since 1992, Dr. H participates in yearly proficiency testing and peer review with the American Society for Mohs Surgery.
In the late 1980s, Dr. H saw the coming explosion of demand for cosmetic services from dermatologists. He trained Mark Tunnell, a family practice Physician Assistant, to help free him from some of the routine follow-up needs for psoriasis, acne, and wart patients. Mark was the first dermatologist PA in the United States. Dr.H spent the late 1980s visiting and studying with giants in cosmetic surgery like John Yarborough, Sam Stegman, Bill Coleman, Gary Fenno, and Pierre Fornier, and attending some of the first meetings bringing dermatologists into cosmetic surgery. After performing over 500 liposuction and blepharoplasty cases, Dr. H qualified to sit for the 1998 Board exams in Dallas for fellowship status in the American Academy of Cosmetic Surgery.
In 1995 Dr H became the first surgeon from any specialty in the State of Iowa, performing CO2 laser facial resurfacing, and CO2 laser transconjunctival blepharoplasty. By 1998 he was combining and teaching Autologous Fat Transplantation with these procedures to obtain amazing results with facelift alternative rejuvenation. Dr H built the website in 1998 called faceliftalternative.com. He created and promoted the term 'The Science of Results'.
In the 2000s, Dr. H began developing skin products that would complement results of his surgical rejuvenations, and then developing products that would directly augment and contribute to facial rejuvenation.
One of the most important innovations of his practice began in the very beginning in 1983, drawing upon his Mayo clinic compounding experience. Dr H observed that many of his acne and rosacea patients had barrier problems and sensitive skin problems. He also observed that many cases of overlap seborrheic dermatitis and mild atopic dermatitis went untreated by other physicians. These patients tended to have sensitive "combination skin." They frequently develop redness and scaling on the chin and lateral to the nose and mouth. In order to help these patients Dr. H developed the Skin Stabilizer lotion, the Seborrheic Dermatitis Formula, and the Atopic & Seborrheic Dermatitis Formula. Not only did they fill a needed therapy niche, the products helped patients tolerate the strong prescription products they needed for their dermatology problems. Over twenty-five years of clinical practice, over ten thousand people with sensitive and "combination" skin were helped with the Skin Stabilizer concept. It was proven to be very effective and completely safe and free from side effects. These results were published in the highly regarded peer reviewed medical journal, Journal of Drugs In Dermatology, June 2008.
Dr. H then proceeded to find a sunscreen and skin rejuvenation product system that was superior and would complete the Dr H Products. A sunscreen was developed that was light, dry, and extremely smooth, gentle around the eyes, and with good blocking of damaging long wave UVA ultraviolet. Dr. Harlan believes early sunscreens that blocked only UVB, allowed people with fair skin to receive huge amounts of UVA, damaging their melanocytes and contributing to the epidemic of malignant melanomas.
In 2005, Steven Harlan trademarked the name and concept of Hybrid Transitional Pharmaceuticals®, HTPs. This is becoming a new class of important products for people with dermatology problems and a separate or co-problem of sensitive skin.
By 2006, Dr. Harlan began producing trademarked Stabilizer Lotion® for fellow dermatologists to treat these problems. A network of like minded dermatologists was developed to offer these products to their patients, including a past president of the AAD American Academy of Dermatology. Many other dermatologists to this day do not understand these concepts (see our website DrHskin.com) of using extremely low potency hydrocortisone in a base lotion that incorporates the pure element sulfur as part of the skin barrier repairing system.
In 2007 DrH also noted that there was an absence of products being promoted as truly dermatologist developed and he filed for the supplemental trademark Dermatologist Developed™.
In 2010 DrH launched a revolutionary and first of its kind website www.DrHskin.com. This website serves to help patients.