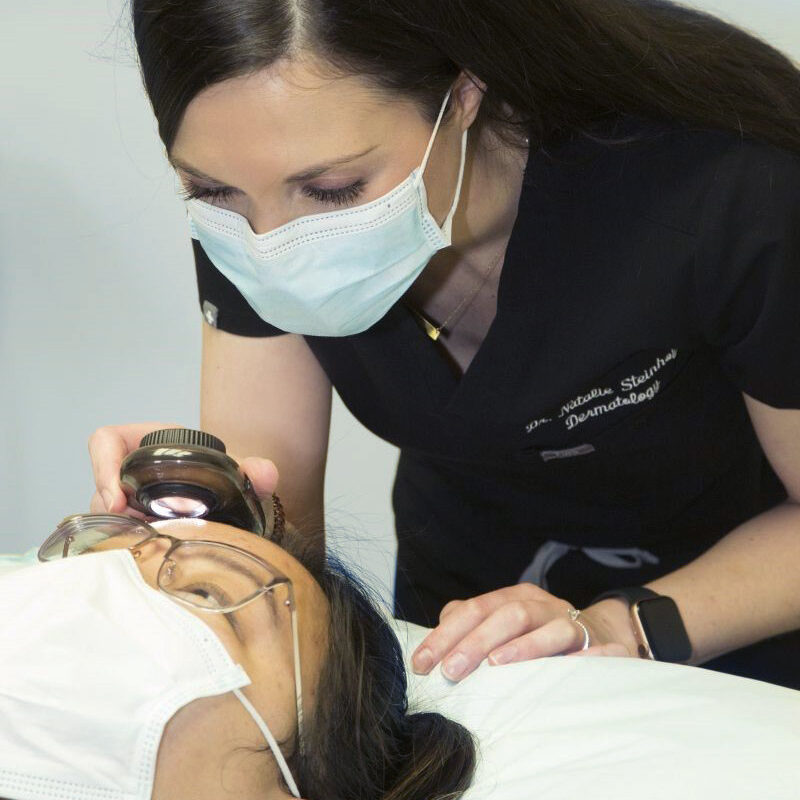 At Harlan & Steinhoff Dermatology, we specialize in skin, hair, nails and mucous membranes (e.g., lining inside the mouth, nose and eyelids.)
Dermatologists also improve the appearance of their patients' skin, hair and nails. For example, a dermatologist can help patients diminish wrinkles and age spots, reduce acne scars, and look more like themselves after surgery to remove skin cancer.
Dermatologists see patients of all ages — from newborns to people older than 100 years of age. To learn more about of skin conditions we treat, visit the link below.